The Round Rock Tennis Association is a non-profit tennis club which has been active in Round Rock, Texas for many years. Staffed by volunteer officers elected from the membership, the Association attempts to provide convenient and inexpensive tennis leagues for adult residents of Round Rock and nearby communities.
---
2015 RRTA DOUBLES ONLY TENNIS TOURNAMENT
May 2nd & 3rd, Old Settler's Park. Entry Deadline: April 28. Download the registration form for more information, or register online by following the link below.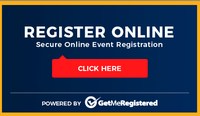 ---
ONLINE REGISTRATION FOR SPRING LEAGUES IS OVER. If you are signing up for the Singles ladder, use our online registration form and follow the instructions.
---
Want to play even more tennis?
Try the Austin Singles Flex League - the low-cost way to play organized tennis in Austin. Connecting you with Dedicated Tennis Partners around your skill level, guaranteed. Visit their website

Upcoming Events
Polar Bear
January 5 to Feb 20, 2015
Spring Mixer
Feb 28, 2015
Spring League
March 2 to May 22, 2015 (no play spring break - March 16-23)
2015 RRTA Doubles only Tournament
May 2-3, 2015
Summer Mixer
May 30, 2015
Summer League
June 1 to Sept 4, 2015 (no play June 29-July 3)
Fall Mixer
September 12, 2015
Fall League
September 14 to November 20, 2015
Christmas Party
Friday, December 11, 2015