The Round Rock Tennis Association is a non-profit tennis club which has been active in Round Rock, Texas for many years. Staffed by volunteer officers elected from the membership, the Association attempts to provide convenient and inexpensive tennis leagues for adult residents of Round Rock and nearby communities.
---
2016 RRTA DOUBLES ONLY TENNIS TOURNAMENT
April 30 and May 1 2016, Old Settler's Park. Entry Deadline: April 24. Download the registration form for more information, Pre-Register by check payable to Round Rock Tennis Association, PO Box 862, Round Rock, TX 78680.
Or register online by following the link below.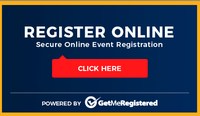 Entry fee $15.00 per person ($30/team), Maximum 2 events per player (only 1 event Mixed, 1 event same gender), 2nd event only $7.50, 1 T-shirt per entrant. Entry deadline Sunday noon, April 24, 2016.
Consolation matches will be scheduled based on court availability. Check Facebook.com/RRTENNIS for bracket info after April 27th, 6:30 pm.
RRTA will cater dinner Saturday evening. Bring your beverage of choice and a chair after tourney play on Saturday evening.
Direct questions to tournament director Kalim Sawires on facebook.com/rrtennis.
---
ONLINE REGISTRATION FOR SPRING LEAGUES IS OVER. If you are signing up for the Singles ladder, use our online registration form and follow the instructions.
---
Want to play even more tennis?
Try the Austin Singles Flex League - the low-cost way to play organized tennis in Austin. Connecting you with Dedicated Tennis Partners around your skill level, guaranteed. Visit their website

Upcoming Events
Polar Bear
January 11 to Feb 19, 2016
Spring Mixer
Feb 27, 2016 - 9:00am to Noon
Spring League
Feb 29 to May 27, 2016 (no play spring break - March 14-18)
2016 RRTA Doubles only Tournament
April 30 - May 1st, 2016
Summer Mixer
June 4, 2016 - 6:00 to 9:00pm
Summer League
June 6 to August 26, 2016 (no play July 4-8)
Fall Mixer
September 10, 2016 - 6:00 to 9:00pm
Fall League
September 12 to November 18, 2016